The philosophy of The Crysalis Consulting Group and the way in which it conducts business rests upon the values contained in its vision and articulated below.
CORE VALUES: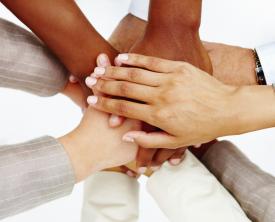 We are committed to the highest standards of ethics and integrity – Our reputation should leave no room for doubt when we say something can be done or will be done. We follow through on our commitments. We follow a moral compass and make all of our decisions according to what is right for all parties concerned, not what is easiest or most profitable.
We provide exceptional customer service – We always go the extra mile and our service is of exceptional high quality. We always aim to exceed client's expectations and provide real value.

We feel and express appreciation – We are conscious of the intentional good works of other people, the good things that come our way, and the lessons learned from our mistakes. We always take the time to express that appreciation.

We believe it is important to enjoy ourselves and have a good time – We enjoy a great sense of humor, have a lot of fun and laugh while providing value to our clients. We believe that creativity is nurtured in this kind of atmosphere.

We promote and support growth for all members of our collective effort – Client growth. Our growth. Community growth.

We have a responsibility to return something of our success – We appreciate our success knowing that it is only through the contribution of others that we have it, so we endeavor to reciprocate whenever possible. The Crysalis Consulting Group currently contributes a portion of its gross earnings to KIVA, a not for profit micro-lending organization supporting entrepreneurs in developing countries.
We are always open to new possibilities – New ideas, new collaborations, and new ways of doing things.